About Modern Corporation
Modern Corporation is ISO 9001:2015 certified company and Foundry is located in Jamshedpur, Jharkhand, India. The company premises is spread over 30,000 Sq. feet. We are Manufacturer of CO₂ mould Sand Casting & Centrifugally Cast Tubes of Heat Resistant, Wear Resistant, Corrosion Resistant Alloys and of Static Sand Castings of Stainless Steel, Heat Resistant and Other Super Alloys of Radiography Quality for Various Applications. This company is an acknowledged specialists in manufacturing high - quality range of components for Sponge Iron Division like KILN FEED TUBE, C.B PIPE, AIR INJECTION TUBE, COAL THROW PIPE, RADIATION PROTECTION TUBE, SEAMLESS STAINLESS STEEL PIPES, SUPPORT ROLLER WITH SHAFT FOR KILN & COOLER, PINION WITH SHAFT FOR KILN & COOLER, SEGMENT FOR KILN & COOLER, BEARING HOUSING, PUMBER BLOCKS, SPRING PLATES FOR KILN & COOLER, THERMOWELL, SWIRLLER, INNER PROTECTION TUBE, COAL INJECTOR, Etc. IRON & STEEL DIVISION, FURNACE MANUFACTURER LIKE RADIANT TUBES( U & W TYPES), REFORMER TUBES/CATALYST, RADIANT COIL ASSEMBLY, SINK ROLLS, HEARTH ROLLER, BRINDDLE ROLL, DEFLECTOR ROLLS, TURN DOWN ROLLS, STABILIZER ROLLER, ETC. HEAT TREATMENT TRAYS / FIXTURES / HONEY COMB FIXTURES FOR HEAT TREATMENT INDUSTRY. GRINDING MEDIA BALL, SEGMENT & CYCLONE FOR CEMENT PLANT. It also manufactures a wide variety of critical automobile components like CV SHAFT, SPINDLE, SPIDERS, SPACERS, Assembly GEAR SHIFTER JOINTS, COTTER PIN, TIE Rod, Etc. & Offering products range consists of Cement Plant, Galvanizing Plant, Ball Mill, Rolling Mill, Power Plant, Steel Plant, Mining Plants, Etc. and many other items will be made as per your drawing.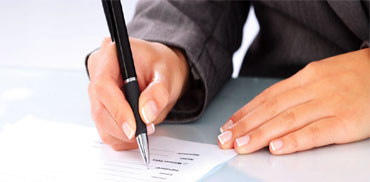 Chairman Message
With state-of-the-art manufacturing, Heat Treatment & Inspection facilities, we assure total customers satisfaction through Quality, Reliability & On-time delivery. We utilize latest design & manufacturing software in developing its product. That's how every Modern Corporation product has the excellence built- in. Modern Corporation has the zeal to move further ahead in tune with the future.